Honorees
Curt and Carolyn Biren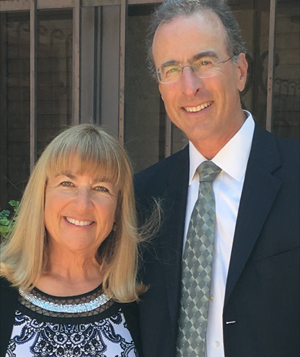 Curt and Carolyn Biren-Parents of the Year-are actively involved in their temple Ohr Hatorah and in the Los Angeles Jewish community.
They are the proud parents of two daughters, Chloe and Lana. Both Chloe and Lana have been engaged in various Jewish programs
including: Meor, Hillel and Chabad's CTeen. Last year, Chloe participated in the Heritage Retreats' Sedona Women's Retreat, which was
truly transformative deepening her connection to her Jewish faith and values.
Dr. Roy Braid
Dr. Roy Braid is an alumnus of Heritage Retreats. He is an anesthesiologist in private practice and resides with his wife and kids in LA where he is active in the Jewish community.
Rabbi Akiva Westreich
Rabbi Akiva Westreich volunteered in Heritage Retreats as a madrich for a few summers. He studied for a year in Israel under Rabbi Dovid Soloveitchik and later joined Kollel Merkaz Hatorah where he received Rabbinic Ordination. Akiva graduated from Harvard law school and currently works as a tax attorney for Sidley Austin LLP. He resides with his wife Deena and five children in Los Angeles and is an active member of the community.