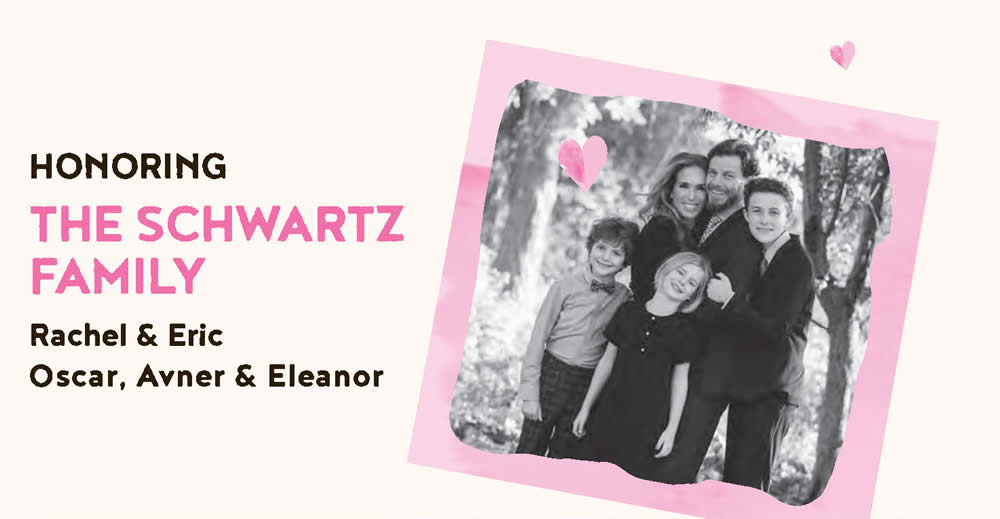 Our Honorees: The Schwartz Family

One Sunday morning, on a whim, Eric & Rachel Schwartz took their three young kids to pack and deliver boxes of food at the Jewish Relief Agency. They figured it would be a great "mitzvah moment" for the kids — a way to teach them about the hardships that many in our community face around food insecurity and loneliness. Eric noted, "we figured it would be a one-and-done volunteer experience."

That was in 2010.

Eight years later, they're still jumping in the car together, once a month on a Sunday afternoon, and heading up to Northeast Philly to the JRA warehouse. There they fill boxes of food with their own hands. Pack up their car together and deliver food directly to the homes of people in need. In fact, over the years, they have developed warm, personal relationships with many of the recipients they visit. As Rachel says,"Every smiling face we greet, every box my children place in their kitchen is a gift — a gift we give...and a gift we get."

This is the beauty and power of a caring community…one grounded in the practice of Tikkun Olam (an activity that improves our world.) The Schwartz family embodies the meaning of our theme BETTER TOGETHER — and shares how the JRA experience has helped them grow as a family and as individuals.