Honorees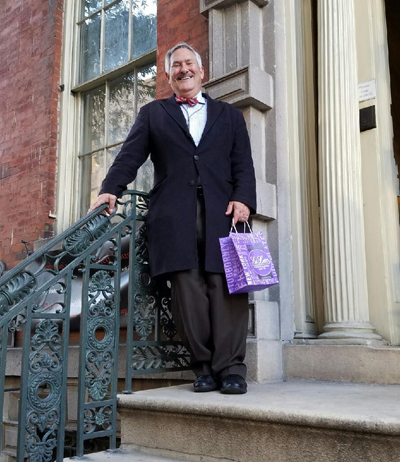 With a background in Architectural and Social History, Tour Leader Justin Ferate is well known and highly respected for his professional in-depth knowledge about the myriad aspects of New York City and has created educational tours of New York City for over 30 years.
In 2003, at the request of the New York City Department of Consumer Affairs, Mr. Ferate wrote the official New York City Professional Licensing Examination for Tour Guides.
In addition, Mr. Ferate has created Docent Training Seminars for organizations such as the American Association of Museums, the Hudson River Museum, and The Metropolitan Historic Structures Association. He has also created special touring programs for both the Manhattan and the Brooklyn Borough President's Offices.
Mr. Ferate has been a Board Member of the Metropolitan Chapter of the Victorian Society in America, the New York Fine Arts Federation, and the Encompass Center for Contemporary Opera. He is currently a Board Member of the Lower East Side Jewish Conservancy.
The AAA Guide to New York rated Justin's tour of Grand Central Terminal and its neighborhood as New York's "Best Walking Tour!" Likewise, in a recent New York Times article, Justin Ferate was described as New York City's "revered city Tour Guide among Tour Guides."
In 1995, the Governor of New York State and the New York State Tourism Council honored Justin Ferate as "New York's Most Engaging Tour Guide," also, Time Out New York selected Mr. Ferate as "One of New York's 50 Essential Secrets!"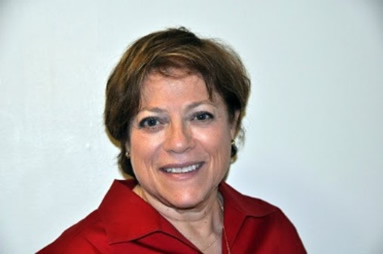 Sarah Gurwitz is a native New Yorker who grew up on Long Island. She worked for most of her life in Manhattan, and has always been fascinated by the Lower East Side. In her youth, it was the place to buy clothes, eat dairy, and learn about her "roots." Through high school and college, she enjoyed returning to the Lower East Side after being away from "the city."

Sarah chose to learn more about the Lower East Side and became a tour leader after retiring from the Department of Veterans Affairs, where she served as in-house Human Resource Consultant for the Under Secretary of Health. She also founded a consulting firm that provides Human Resource services including organizational assessment, staff development, training, and individual performance coaching. Sarah is an active member of Town and Village Synagogue, which is officially on the Lower East Side as it is on the south side of E 14th street.

On every tour she leads, she is proud to share her interest in the culture and history of New York with visitors who want to learn more about the architectural treasures of the Lower East Side.

She is so glad she said YES to become a guide for LESJC, not only has she learned about the storied Lower East Side, but have also had the chance to walk the neighborhood with some terrific people. Her niche is 7th thru 10th graders; with groups from NYC and across the country. But she also tours with adults, one day in particular touring with a 94-year-old woman, her brother and children visiting the apartment where they grew up – you can imagine how special that was!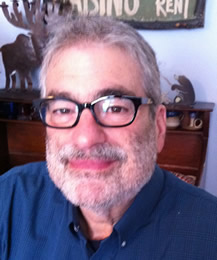 Lifetime New Yorker Marty Shore, shares his encyclopedic, insider's view of the City he knows and loves. Marty grew up in Bayside, Queens, and now lives with his wife on the Upper West Side of Manhattan. He is a former educator and administrator in the New York City Public School System. Marty's extensive knowledge and wide-ranging interests are reflected in his one-of-a-kind walks of the City's history, culture, architecture and neighborhoods.

Since 1996, Marty Shore has offered countless visitors and New Yorkers his insider view of the City's vibrant neighborhoods. He is a licensed New York City Sightseeing Guide, and a recognized freelance tour guide for the Lower East Side Jewish Conservancy, leading Jewish associated tours in Harlem, the Upper West Side, the Lower East Side, the Financial District and several neighborhoods in Brooklyn.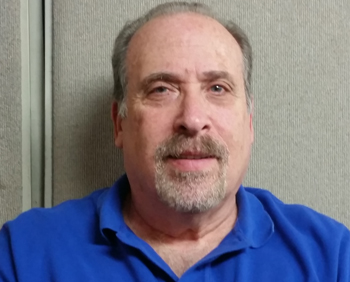 Paul Weissman is a 2nd generation lower east sider, both his parent's having been born at Pitt and Delancey Streets. His first thirteen years were passed in the Vladeck Housing Project at 14 Jackson Street. He and his parents moved to the Seward Park Co-op when it opened in 1960. After graduating from Queens College in 1969, he taught at JHS #56 at 220 Henry Street, the same junior high he had attended. He also worked at Dial-A-Teacher (a UFT sponsored homework help hotline). After 32 years, he retired and spent a year mentoring teachers in Harlem, three years teaching at Yeshiva Rabbi Chaim Berlin, followed by three years as a mentor for the Gruss Life Monument funds' math and science educational programs for Jewish day schools.

Paul's documentary street portraits of the lower east side during the 1970's and 80's have been exhibited at the Camera Club of New York and other, as well as winning a 1st place ribbon at the Brooklyn Heights Outdoor Art Festival sponsored and judged by the Brooklyn Museum.
He spends much of his free time writing and attending workshops for his two mystery/thriller novels DIE and Face.

Paul is proud that his daughter Alanna is a 3rd generation lower east sider and lives in what is now the hottest neighborhood in the city.

As one of the original guides trained by Joyce Mendelsohn, he enjoys sharing his knowledge of his home turf with visitors. He is married to Lori, the Director of Touring for the Conservancy and therefore, his boss.