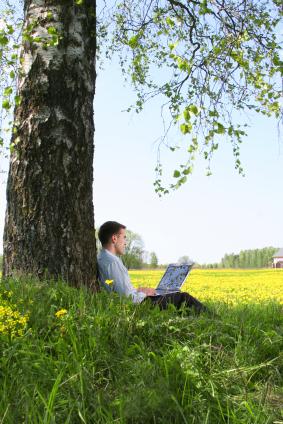 What is an event virtual ad journal all about?
One of the most popular fundraisers is the tribute journal and dinner event. Today many organizations are going green, saving money and saving time with an event virtual online ad journal. An event virtual online ad journal dynamically displays sponsor and supporter ads. With the online navigation ads can be found alphabetically or by sponsorship category. The event virtual online ad journal allows organizers to focus on actual fundraising rather than the registration process and journal coordination.
What are the steps to implement an event virtual ad journal?
Review our setup checklist and send materials.
Build your virtual online ad journal website.
Setup an online event registration form in Wizevents along with your gateway account information for secure credit card processing.
Choose your backgrounds and fonts.
Launch the event and virtual online ad journal website.
Promote your event and virtual online ad journal website to your members and supporters.
Manage event registration via the integrated Wizevents administrator tools.
Manage, review, and activate virtual journal ads using the Wizadjournal administrator tools.
What are the benefits of doing on event virtual ad journal?
How does the online registration form integrate with the virtual ad journal?
When a supporter or sponsor enters their ad text on the online event registration form, the information is saved into a database that is automatically transferred to the online event registration database. The administrator reviews the ad text for any typos or formatting issues, selects a background and sets the ad status to live.
What is needed to setup an event website with online registration and virtual online ad journal?
Name of the event website container
Organization contact person, email address and phone number
Description of the event
Sponsorship levels (i.e. Partner, Diamond, Gold, Full Page, etc.)
How many dinner tickets come with each sponsorship level?
Dinner ticket prices?
Payment method options: Credit Card and/or Checks.
Text for notification email sent after registration is made.
Will the online journal be projected at the event?
Will you produce printed materials as a take away (ie. Tribute Scroll)?
Can you provide links to sample virtual ad journals?
What is the time line to setup an event virtual ad journal?
We can build your event website and online ad journal container in days. To allow proper time to promote the event and start taking registrations, it is worthwhile to launch the event website 3 months prior to the event.
What are some marketing strategies for implementing a virtual ad journal?
Place "dinner event" text or graphic link on e-Newsletters, and on your website.
Send an e-invite using your email list to promote the event with a link to the event website.
Do you have a sample letter that can be send to potential donors?